B is for Balloon races!
I know its taken be a bit to post, things have gotten hectic and finding time to blog was not easy! I had a slip and fall and hurt my hip again. We still dont know whats wrong, Ill go for an mri this week to see if they can find out.
Delilah is now on a Nebulizer 2x a day! Were pretty sure she has asthma and giving her the treatments are no fun! Im hoping she will actually get used to it!~
So anyhow, on top continuing the homeschool, we are still doing lots of playdates with the kids. It helps break up the school week. We just do one to two things a day and then play the rest of the day. It seems to be working well for Sam. He in just this short month can now write his name! Ill have to get a photo of that for next weeks blog!
These are from the week we did B!
We went to the Balloon races which was so exciting! It was the first time our family was up at 4 am and went to dawn patrol! it was so amazing I know that it will be something we will continue to do for a long time!
We also Painted Blue B's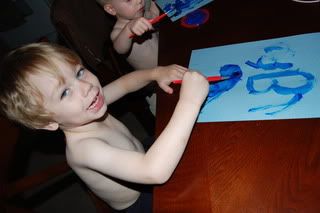 Sam wrote is As and Bs in his writing book
And we did some Math puzzles, which were alot of fun. you count the big one and try to match the number!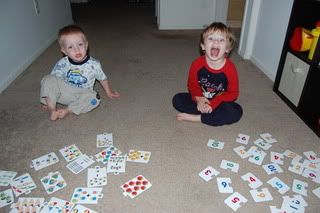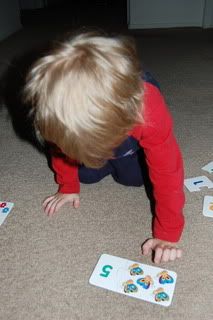 and of course I didnt get photos of everything but we also
* Read books about Bs and bees and bears etccc
* went on a B hunt
* practiced writing our Bs
* Baked cookies too
* played Baseball with a Ball and Bat
So even tough Ive changed the way we homeschool and its much less structured it works out better! like this week is the letter C which is taking about two weeks because Ive been down due to the hip and because Sam just wasnt quite getting the hang of writing Cs yet. so it was a good thing we are able to work at our own pace! I love it!
oh and one more thing I wanted to mention is that were working on our Halloween costumes! Im so excited.. its going to be a surprise!